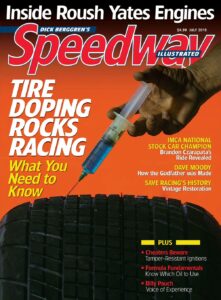 Today I ended my 11-year, 11-month tenure with Speedway Illustrated. I am incredibly proud of the fantastic work we as a team produced, highlighted by many award-winning stories and photos from immensely talented individuals.
My personal favorite memory was when my story on tire treatments (pictured) won the 2013 Russ Catlin Award for Excellence in Motorsports Journalism, which had honored journalists from national outlets such as USA Today, The New York Times, CBS Sports, ESPN, and The Washington Post.
I'm looking forward to new opportunities.
Thank you for your support over the years and in the near future.